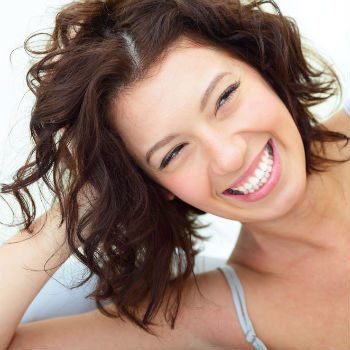 If you want a smile that's your crowning glory, you may want a crown to cover a tooth, to help restore it to its normal shape and size. A crown can make your tooth stronger and improve its appearance. Think of a crown as a cap used to restore a tooth to its original appearance, and prevent further damage or decay.
A bridge, unlike a crown, uses your existing teeth to fill in an area left empty by a missing tooth. This method anchors a prosthetic tooth into the gap with the two adjacent teeth to establish symmetry and create a natural-looking appearance.
Crowns and bridges are the most usual dental restoration work in dentistry. Both crowns and most bridges are fixed prosthetic devices.
Unlike removable devices such as dentures, which you can take out and clean daily, crowns and bridges are cemented onto existing teeth or implants, and can only be removed by a dentist. A crown is used to entirely cover or "cap" a damaged tooth.
What is a Dental Crown?
A dental crown (sometimes called a "cap") is a covering that fits over a damaged, decayed or unattractive tooth. A crown encloses the entire surface of a tooth, giving it back its original size, shape and function. It can even replace a tooth entirely as part of dental bridgework.
What is a Dental Bridge?
Dental bridges are permanent dental restorations that are used to replace missing teeth.
Missing teeth not only make talking and chewing more difficult, but they can also cause other problems over time. Teeth adjacent to the space in your mouth can eventually shift into the empty space, which can affect your bite and lead to gum disease or other disorders such as TMJ (temporomandibular joint issues).
One way to take care of a gap caused by a missing tooth is with a dental bridge. There are two types of bridges: removable and permanent. Removable dental bridges, also called partial dentures, can be taken out and cleaned. A bridge, also known as a fixed removable denture, can be thought of as a permanent dental bridges.
If you are considering a bridge to replace a missing tooth, you may want to check out our dental implant section as well.
When is a crown necessary?
When a tooth is weak, cracked, or breaking; thereby, needing support.
When a tooth is severely damaged yet can still be saved.
When a tooth needs structural support following procedures like fillings and root canal therapy.
When a dental bridge needs support.
When a dental implant needs to be covered.
When a tooth needs cosmetic enhancement, such as in the case of a discolored tooth, or a tooth that's badly misshapen.

Porcelain
Many different materials can be used for both crowns and bridges, but porcelain is by far the most popular, as their color resembles that of natural teeth. Like most restorations, these types of crowns and bridges are very durable over the years, but they will need replaced after a while. Porcelain helps to restore your smile by bringing back the original shape, color and size of your tooth.
When are Dental Bridges the Right Solution?
At The Dentistry in Naples, we provide clients with dental bridges if they want to replace a tooth without wearing dentures, or undergoing surgery. The new tooth is held in place by two crowns. It looks natural and is made out of a ceramic or porcelain material to match the surrounding teeth.
Same Day Restorations: With CEREC®, your procedure is done in a single appointment, start to finish.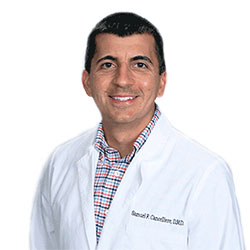 Dr. Sam Cancelliere is one of the leading users of CEREC® technology in the Naples area. Less than 10% of all dentists use CEREC in their practice, although the CAD/CAM technology has been around for over 25 years. At the Dentistry in Naples, we are proud to be leading the way by offering our patients one of the most exciting new advances in dentistry.
Using the long accepted process of CAD-CAM technology, we are able to create a virtual tooth using the latest computer technology and then custom design and make a new restoration to restore your tooth back to great condition. These all-porcelain restorations look terrific and provide added strength and stability to the remaining tooth structure.
Why go to the dentist a second time when you don't have to? With CEREC®, the procedure is done in a single appointment, start to finish! You can learn about Cerec crown technology at The Dentistry in Naples here.
We also provide implant dental bridges with the most resilient bridge in dentistry – the Prettau® Zirconia Implant Bridge. Read about this leading-edge technology here.