All-On-Four, also known as "All in One" or "All-On-4" dental implants are a highly efficient technique for restoring up to a full mouth of teeth affixed permanently to a set of dental implants that are anchored to the jaw bone.
The All-on-four procedure uses as few as four dental implants to produce immediate results in as little as one day.  Your new "teeth in a day" will look, feel, and function just like a natural set of teeth requiring the same daily hygiene regimen of brushing and flossing.
How are All-in-One Implants Different from Other Dental Implants?
Traditional Implants require two or more oral surgeries to insert the implants into the jawbone, and then after healing (3-6 months), a second surgery is required to insert abutments to which the prosthesis is attached.  Traditional implants can require as many as ten implants per arch which means for the patient needing upper and lower arches, as many as 10 implants in total.  The cost can also vary greatly from one patient to another depending on the number of implants required.
With All-On-4 Implants, fewer implants are necessary which minimizes the treatment and healing time.  In many cases, the procedure will only require a single office visit.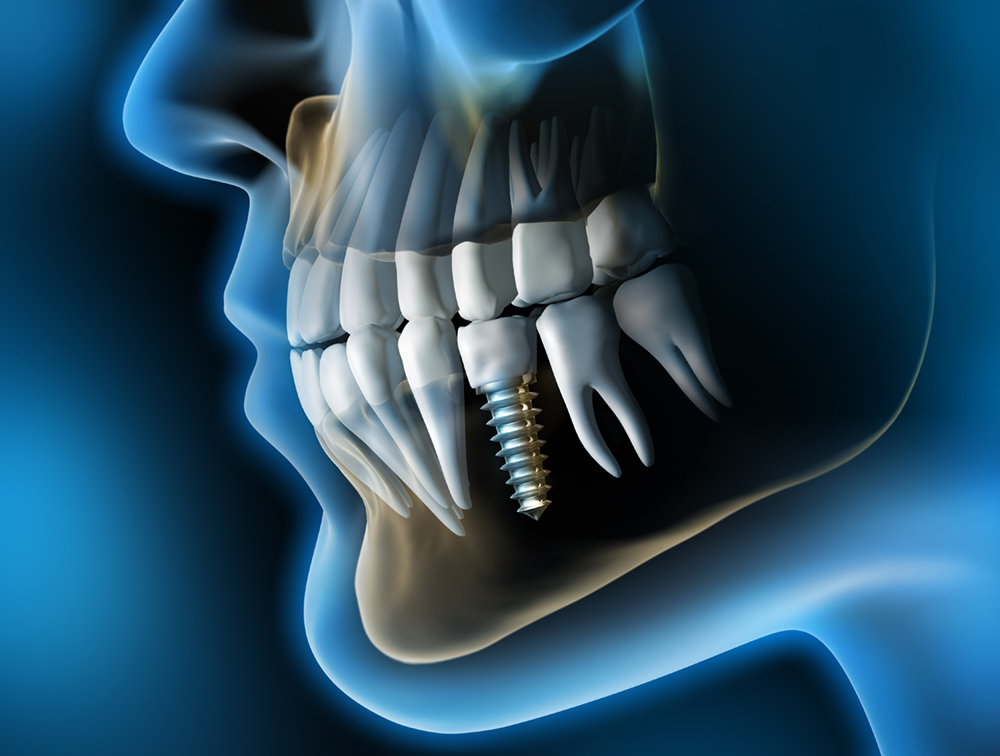 If you ever need a restorative treatment such as dental implants, we'll take the time to sit down with you and discuss the different options you have available, making recommendations for what we believe would be the most effective and least invasive treatment. Our number one goal is helping you create a beautiful smile, and our excellent care is a reflection of that goal.