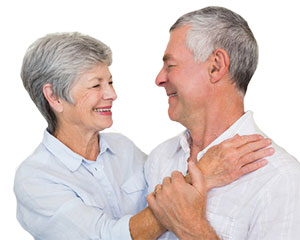 Root canal is a simple treatment that can save your natural teeth. Call us right away and we'll take care of you – sedation available.
Root canal therapy is utilized to save the tooth after the tooth's nerve has been affected by infection or decay. During this treatment, the pulp (living tissue inside of a tooth), nerves, bacteria and decay are removed. The space that remains after the procedure is filled with medicated dental materials that will restore the full functionality of the tooth.
Root canal therapy is typically done to keep a tooth from having to be removed. Though pulling out a damaged tooth may seem like the easiest solution to the problem, it actually turns out to be more costly for the patient. In addition, it typically causes significant problems for the teeth on either side of the damaged one.
This procedure is very successful in its purpose, and it typically lasts a lifetime. On the rare occasion, a tooth will have to be treated again due to more infections.
Reasons for root canal therapy
Decay has reached the tooth pulp (the living tissue inside the tooth).
Infection or abscess have developed inside the tooth or at the root tip.
Injury or trauma to the tooth.
What are the signs that a root canal is needed?
Severe toothache pain upon chewing or application of pressure.
Prolonged sensitivity/pain to heat or cold temperatures (after the hot or cold has been removed).
Discoloration (a darkening) of the tooth.
Swelling and tenderness in the nearby gums.
A persistent or recurring pimple on the gums.
Isn't it better to just pull the tooth?
The majority of dentists agree that keeping your natural tooth is preferable to removing it and replacing it with a bridge or implant. Root canals are one of the methods used to preserve a tooth, removing the damaged pulp rather than resorting to a costly and irreversible extraction that can cause much more stress to the body.
Tips for care after your root canal
For the first few days following the completion of a root canal, the tooth may feel sensitive due to natural tissue inflammation, especially if there was pain or infection before the procedure. This sensitivity or discomfort usually can be controlled with over-the-counter pain medications such as ibuprofen (Advil, Motrin) or naproxen (Aleve). Most patients can return to their normal activities the next day.
Until your root canal procedure is completely finished — that is to say, the permanent filling is in place and/or the crown, it's wise to minimize chewing on the tooth under repair. This step will help avoid recontamination of the interior of the tooth and also may prevent a fragile tooth from breaking before the tooth can be fully restored.
As far as oral health care is concerned, brush and floss as you regularly would and see your dentist at normally scheduled intervals.