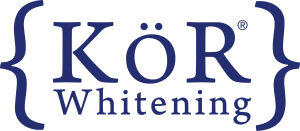 When your teeth have permanent yellow or brown staining, it can make you feel hesitant to smile. Staining can happen for a variety of reasons, including smoking cigarettes, consuming coffee, wine, and as an effect of medications. Even when you practice excellent oral hygiene, it's difficult to eliminate the discoloration. Professional teeth whitening by The Dentistry in Naples can have your teeth looking brighter in no time.
Widely recognized as the world's most effective teeth whitening system, KöR offers cost-effective solutions from phenomenal home whitening for average patients, to astonishing treatment of tetracycline cases and everything in-between.
Here are you KöR teeth whitening instructions
If you're unable to open PDF files, you can use this link to download Adobe Reader® for free. Then you will be able to open the files and print them.
Learn about the teeth whitening options we offer at the Dentistry in Naples, here.